北京高压科学研究中心


Center for High Pressure Science &Technology Advanced Research
7.4 LAU Maggi
Sequence the deep biosphere: the norm and time to go beyond?
Maggie C.Y. Lau
Department of Geosciences
Princeton University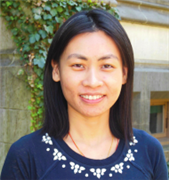 The large subsurface volume presents many heterogeneous niches for microorganisms to colonize in consortia. The subsurface not only hosts the greatest amount of microbial biomass (i.e. cellular carbon), but also is a huge reservoir of diverse, and novel microorganisms. Most of these subsurface microorganisms however are yet to be represented in cultures, and that has limited our knowledge of their metabolic diversity and versatility, and also of the kinetic and thermodynamic controls specific to their enzymes. Subsurface geobiologists have been striving to understand how these microorganisms affect the deep carbon cycle – directly, and indirectly through their mediation of other biogeochemical cycles (sulfur, metals, etc.) that are cross-linked to the fate of carbon. Enabled by advances in sequencing technology and bioinformatics, it has become routine to retrieve genomes from single-cell genomics and metagenomics. I will present genomic data of an uncultivated nano-sized archaeon, uncultivated bacteria from two novel phyla, and the first isolated nematode Halicephalobus mephisto from the deep biosphere. The genomic data provides a basis to hypothesize how subsurface microorganisms may operate in and adapt to the subsurface conditions. In addition, I will also discuss the need for us to develop new ideas to further characterize the uncultivated taxa.