北京高压科学研究中心


Center for High Pressure Science &Technology Advanced Research
Dr. Li Zhang received the 2017 Shen-su Sun Award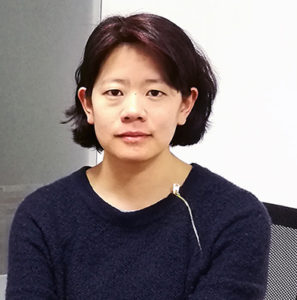 Dr. Li Zhang, staff scientist of HPSTAR was awarded the 2017Shen-su Sun Award at the Goldschmidt2017 international conference. The Shen-su Sun Award is to recognize exceptional geoscientists younger than 40 years, who work in mainland China, Taiwan, and Hong Kong in commemoration of late Dr. Shen-su Sun for his pioneering and tremendous contributions to the geochemistry of the solid Earth and mantle dynamics, and for his unselfish and boundless mentorship to younger generations of scientists in the field of Geochemistry. This Award is presented by the Shen-Su Sun Foundation.
Dr. Li Zhang joined HPSTAR in 2014 from geophyical labrotary. She focuses her work in high-pressure mineral physics and geochemistry. She is being honored for her innovative work in geosciences, her incredibly challenging in frontier research. She found a new iron-rich mineral, called the H-phase in deep low mant conditions. This discovery fundamentally changes our knowledge of the mineralogical constitution of the lower mantle in deep lower mantle conditions which is one more important discovery after postperovskite.
Interview by Dr. Sami Mikhail:
http://blog.eag.eu.com/goldschmidt2017/dr-li-zhang-the-freedom-to-fail/
...........................................................
The Goldschmidt Conferences® were started in 1988 by the international Geochemical Society (GS) to provide a forum for its members to discuss their latest research. The conference is named in honour of Victor M. Goldschmidt (1888 - 1947), whose classification of the behaviour of the elements in the Earth and meteorites laid the basis of modern geochemistry. Each year, the conference brings together thousands of scientists from throughout the world to talk about subjects including the origin of the Earth and planets, the chemical processes that have shaped Earth's evolution over time, the interconnections between life and the physical world, the search for new resources, and the environmental challenges facing today's world.